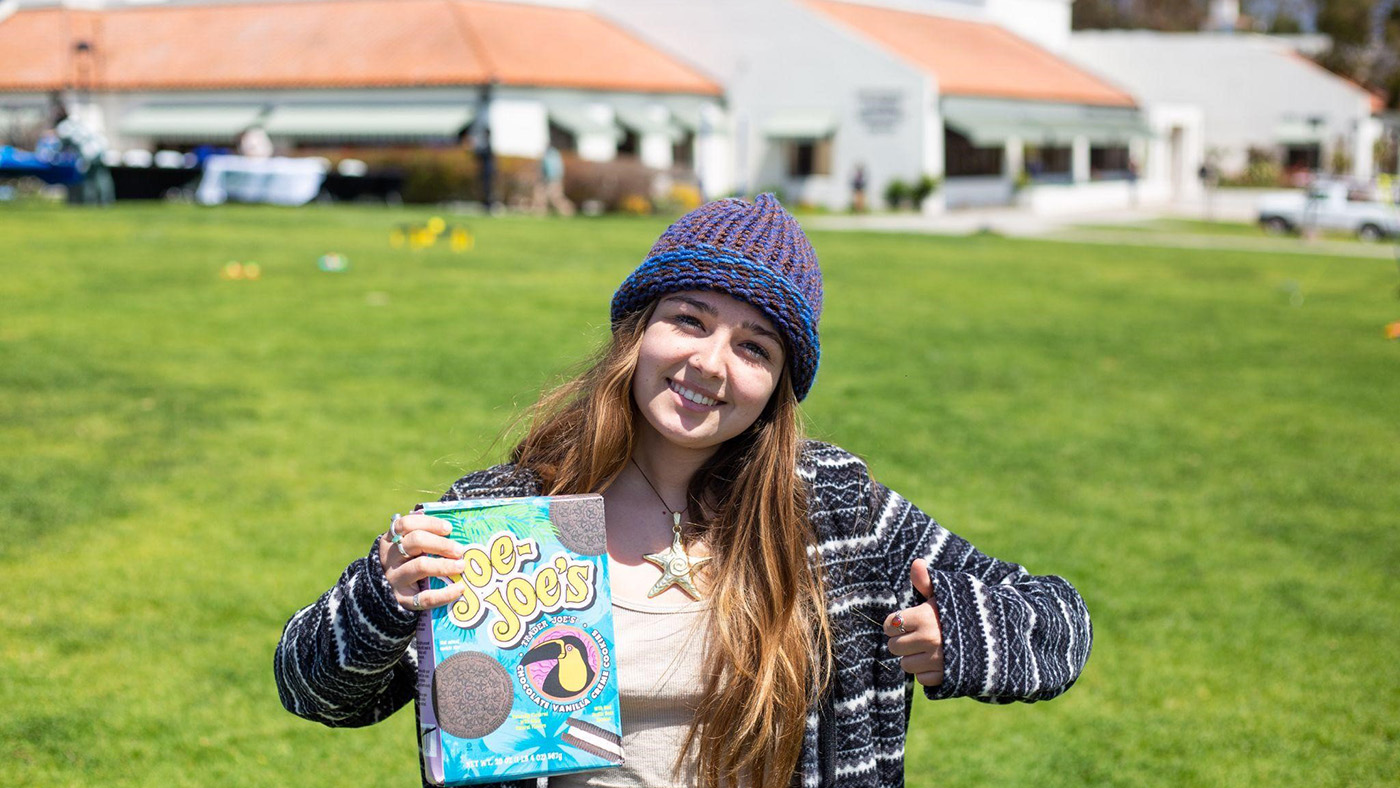 Food on Campus
Food Pantry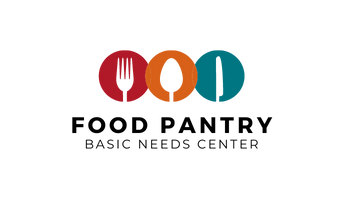 The Food Pantry invites current SBCC students experiencing food insecurity regardless of income. Visit the Food Pantry at the Basic Needs Center and pick up FREE fresh produce, canned goods, pasta, dry grains, drinks, on-the-go snacks, and toiletries.
The Basic Needs Center has two locations on Campus: on Main Campus, the BNC is Located in ECC-14 (across from The Well), and at the Wake Center it is located in Room 22.
Food Share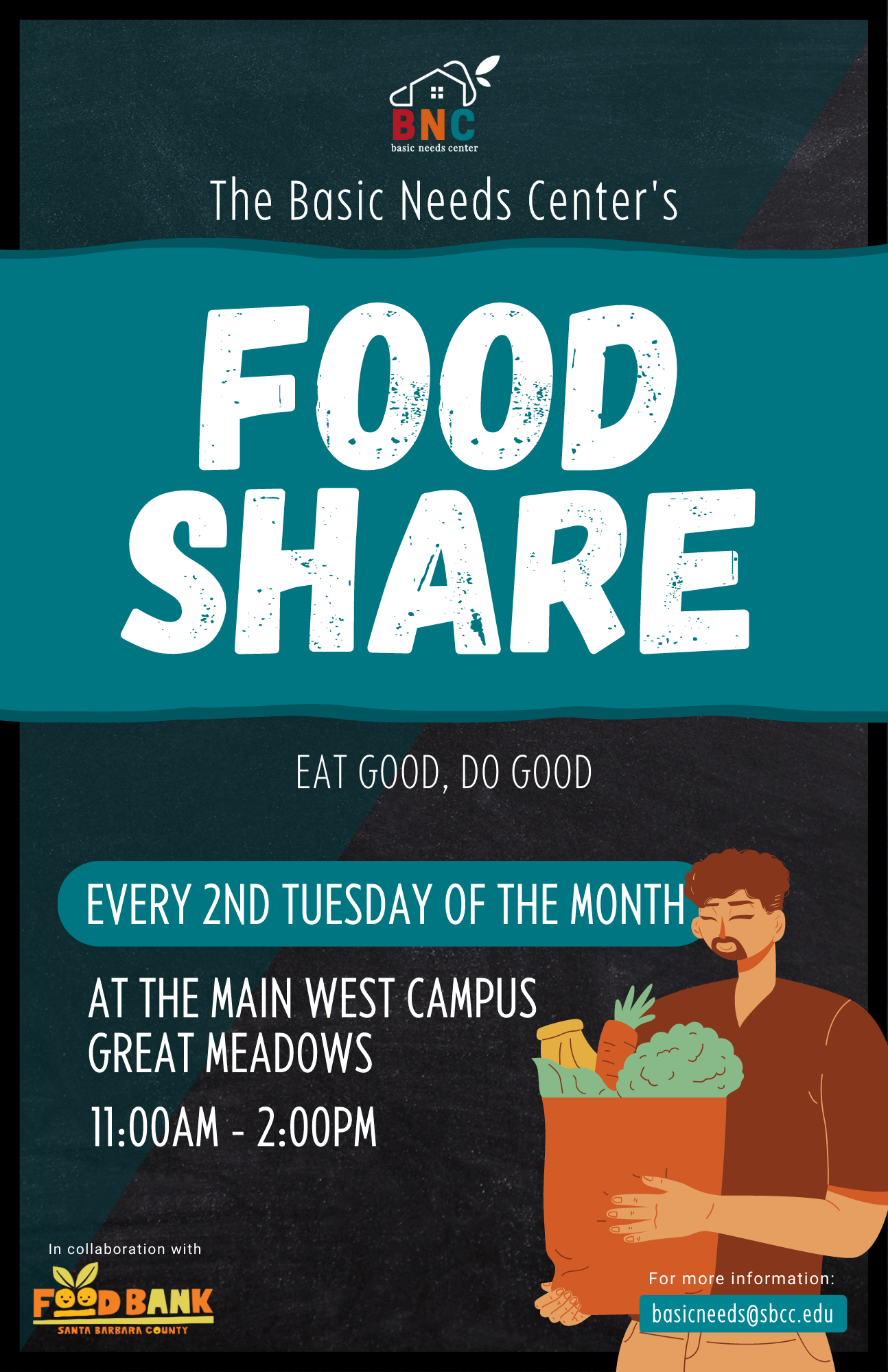 The Basic Needs Center invites you to the fun filled Food Share on the West Campus Great Meadow once a month during fall and spring semester. Days & times are TBD.
Stop by and pick FREE fruits, vegetables, non-perishables, dairy, snacks and more. We encourage everyone to bring their reusable bags. CalFresh advocates will also be available to answer any eligibility questions.
*During the time of the event, the Basic Needs Center is closed*
The food bank is a great resource for individuals to utilize and get access to food, education, and other resources within their communities.