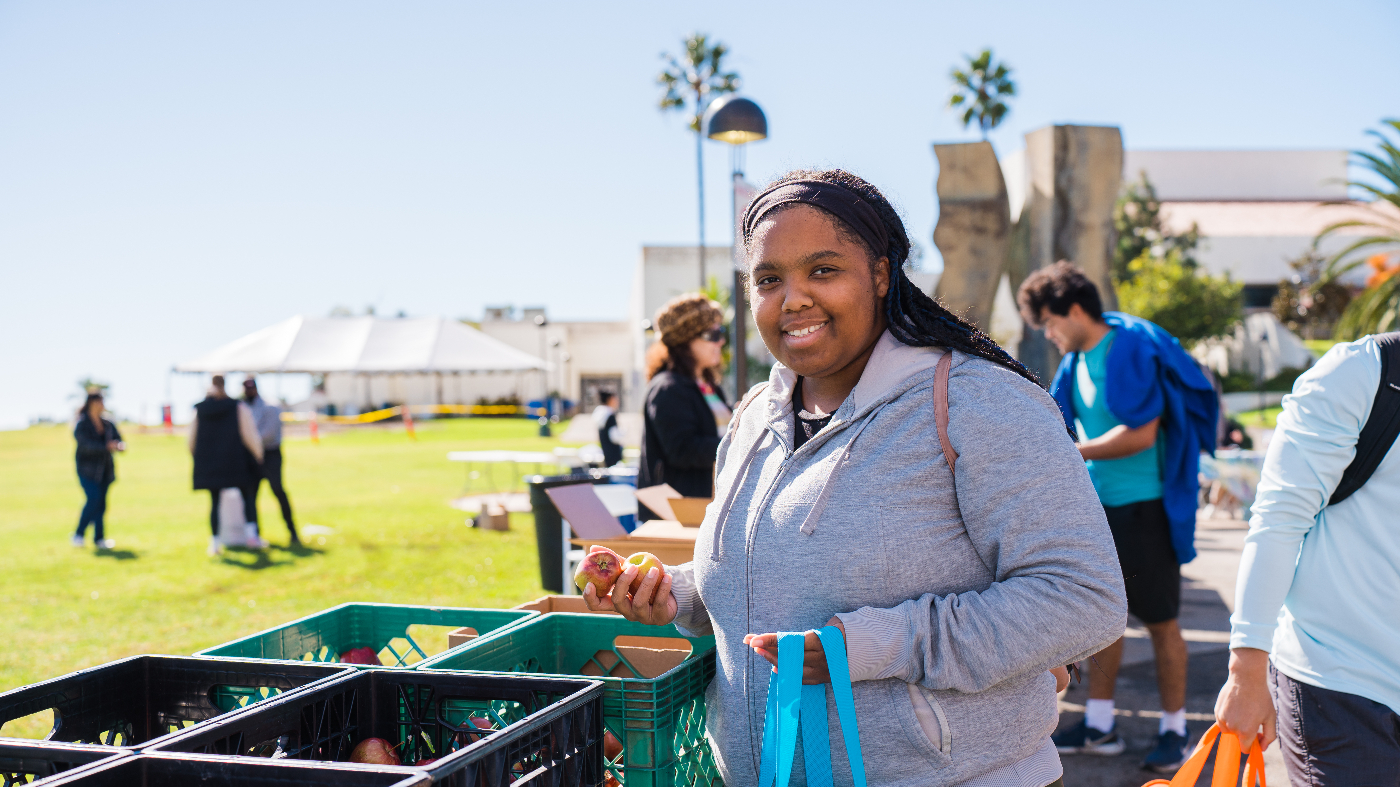 Student Emergency Fund
Emergency funds assist students in meeting financial needs as a result of an unexpected event or emergency.
Emergency Funds Grants are sums of money (generally under $500) meant to help address an immediate need. There is a maximum Emergency Funds Grant amount each student may receive each academic year, and all grants are dependent on funds available to the Basic Needs Program. Students may receive multiple grants over the course of an academic year, but the total amount awarded will not exceed the annual maximum amount.
The purpose of this funds is to assist students in extenuating cirumstances stay enrolled in college and progress toward graduation, while connecting students with resources that best meet their needs. We encourage students to explore additional resources available to them throughout the Basic Needs Center.
Funds are limited. Due to the very high volume of application submissions, appointments and requests it may one to two weeks to process your request. You will be contacted as soon as possible regarding the status of your application and/or request.
If you are requesting emergency funding and are a credit student, make sure to have completed your FAFSA or CA Dream Act Application.
APPLY FOR THE EMERGENCY FUND THROUGH THE BASIC NEEDS INTAKE FORM.
To ensure equitable distribution of emergency funds, students may only receive an emergency award once per semester. All applications are assessed on a case-by-case basis.
Emergency Aid awards are based on demonstrated need and availability of funds.

Please note, emergency fund requests may be denied, partially funded, or fully funded.

The amount awarded is determined by the committee based on documentation provided in the application. Students may apply multiple times up but will only be awarded up to a lifetime maximum of $1000.

All applications will be reviwed on a case-by-case basis.

Applicants must meet all of the following:

Currently enrolled at SBCC in either credit (6 units minimum) or non-credit coursework
Is seeking a degree, certificate, or transfer.
Has completed a FAFSA or CA Dream Act Application (if eligible to), and has unmet need. Those not eligible for FAFSA (i.e. undocumented and international students) can still submit this Emergency Aid request.
Is in good disciplinary standing at the College (not on probation or suspension)
Provides detailed supporting documentation (receipts, invoices, professional estimates, etc).

Alternative resources may be explored for those not eligible based on above criteria.

Unexpected emergencies covered by the Emergency Fund include:

Emergency housing support
Emergency automotive repairs
Unexpected expenses realted to learning (books, technology, etc that were not expected)
Tuition debts due to an unforseen emergency.
DACA renewal fees that are outside of the student budget
Emergency medical/dental/vision expenses
Severe illness or hospitalization
Sudden,

recent loss

of fixed income

Costs not covered by the emergency fund:

Fees for other colleges
Fees for parking tickets, moving violations, traffic school, or expenses related to violation of regulations/law
Planned Expenses*:

Monthly Rental assistance or mortgages
Car Payments
General credit card debt
Utilities - gas, phone, electric, water/trash
Ongoing/Chronic medical expenses
Non-resident tuition

*Requests for the above will only be considered if payments could not be made due to unforeseen/unexpected urgent and/or catastrophic events which has caused a redirection of resources.

You will NOT need to pay back any emergency funds provided by the Basic Needs Center.

Recieving an Emergency Funds Grant may have an impact on other financial aid awards. If you have questions regarding the potential financial aid impact of receiving such an award please contact the Financial Aid office

Due to the high volume of requests, please allow for 1-2 weeks from the time of your request to receive funds if approved.

We encourage you to review other resources available on the Basic Needs Center website.