About the President
Erika Endrijonas, Ph.D.
Superintendent / President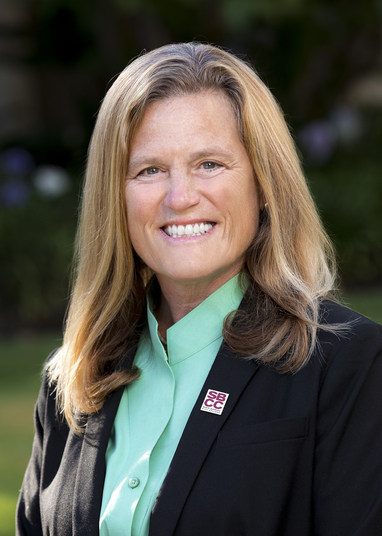 Dr. Erika Endrijonas served as the Superintendent/ President of Pasadena City College since January 2019. She previously served as President of Los Angeles Valley College in the Los Angeles Community College District for 4½ years. Prior to that, she served as Executive Vice President of Oxnard College in the Ventura County Community College District for 5 years, where she was the Chief Instructional Officer, the Chief Student Services Officer, and the Accreditation Liaison Officer. Her community college experience also includes 9 years as the Career and Technical Dean at Santa Barbara City College, where she oversaw 28 departments spread across the Business, Technology, and Health and Human Services Divisions, in addition to the School of Culinary Arts and the Kinko's Early Learning Center. She previously served as Assistant Dean/Director of the University College at Oglethorpe University in Georgia and as the Learner Services Coordinator at Granite State College in New Hampshire.
Dr. Endrijonas holds a bachelor's degree in history from California State University, Northridge, and master's and Ph.D. degrees in American and Women's History from the University of Southern California. Her dissertation was a cultural history of American cookbooks published between 1945 -1960 and was focused on the ways that cookbooks communicated gender roles and middle-class values in the postwar years. She has taught a wide variety of undergraduate history, humanities, and gender studies courses, and she has served on several master's thesis and doctoral dissertation committees. Dr. Endrijonas currently teaches in the Educational Leadership and Policy Studies doctoral program at CSUN.
Dr. Endrijonas values being involved in statewide and national organizations. She is the Region 8 CEO representative to the CCCCEO Board, past chair and current at-large member of the CCC Athletic Association Board, past co-chair of the CCC Women's Caucus, the co- founder/past co-chair/current treasurer of the CCC LGBTQ+ Caucus and is the co-Chair of the national LGBTQ Leaders in Higher Education organization. Dr. Endrijonas is also a member of the statewide Equal Employment Opportunity and Diversity Advisory Committee, and she served for two years on the CEO Racial Equity and Inclusion Excellence Taskforce.