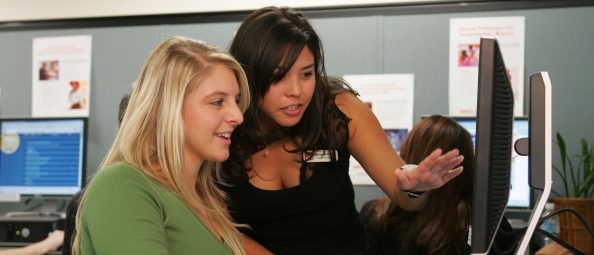 Welcome to Personal Development
Program Description
Santa Barbara City College offers courses that provide opportunities for students to increase their potential for success, develop leadership competencies and management skills, and evaluate and plan their educational programs.
The college faculty believes strongly that students should take time early in their educational endeavors to develop a plan, seek information, and prepare themselves for a comprehensive program that is best suited to their interests, abilities and goals.
Personal Development courses at SBCC, as well as a diverse array of support services, allow the student to develop and organize his or her program of courses, co-curricular activities and use of support services to achieve desired career training, educational goals, life management skills and leadership skills.
Educational planning and academic skills development opportunities through Student Success, Educational Planning and College Search courses should be an essential part of every student's college curriculum, while specialized courses provide unique opportunities for leadership development.
All students, particularly those who are undecided or looking for possible new career directions, are urged to take advantage of Career Planning courses, services and professional guidance provided by the faculty and staff of the Career Advancement Center. Career planning courses and services also provide an opportunity to explore, choose and enter careers and professions.
Information/Offices
Academic Counseling Center (SS-120, ext. 2285)
Career Center (SS-282, ext. 2331)
EOPS (SS-240, ext. 2279)
ESL (ESL-2, ext. 2320)
International Students (IE, ext. 2240)
Office of Student Support Services (SS-260, ext. 2202)
Student Activities (CC-217, ext. 2262)
Student Success (SS-260, ext. 2202)
University Transfer Center (SS-140, ext. 2547)