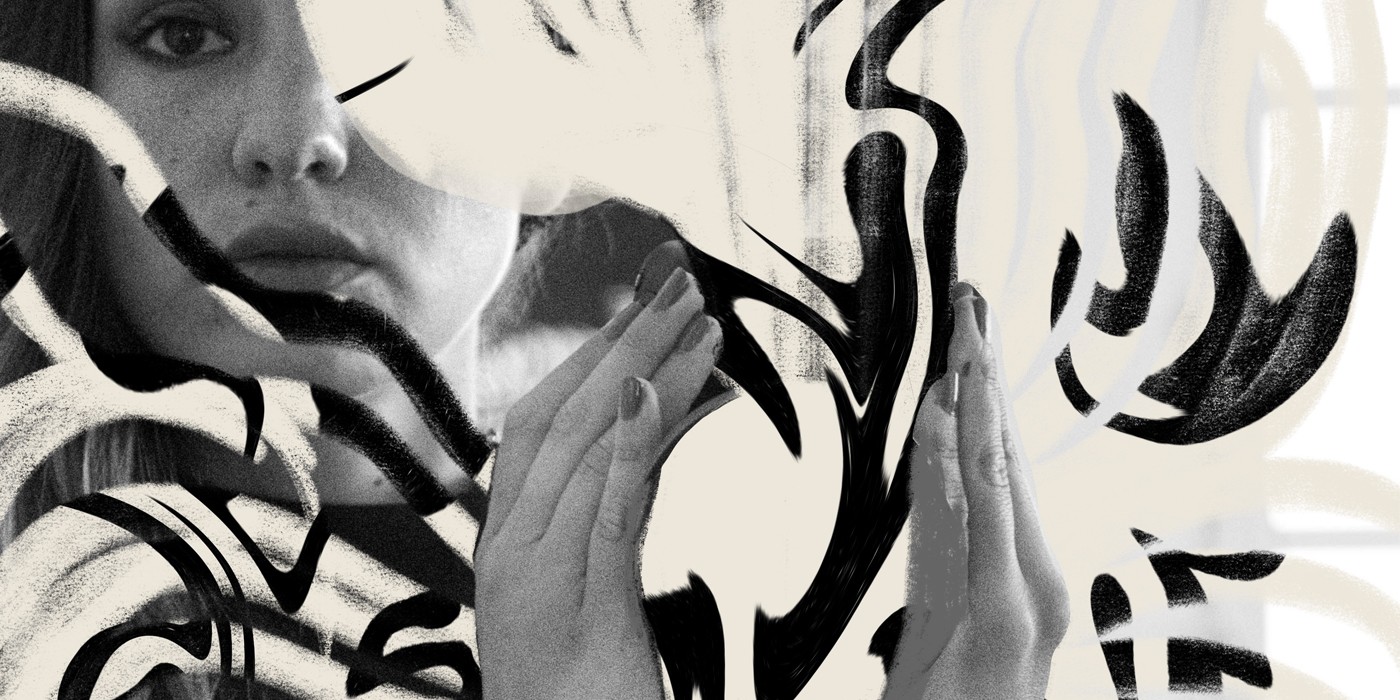 Graphic Design and Photography
About Our Program
The goals of the Graphic Design and Photography programs are to teach students the fundamentals of the craft, support and nourish creativity and conceptualization, and to provide a high level of technical training in the tools of the trade. Classes are based on the aesthetic, technical, social, and functional aspects of graphic design and photography in the world today.
The two programs teach the historic relevance of graphic design and photography in art, multimedia, business, journalism, and advertising, as well as help develop the individual creative style of each student.
Both programs integrate digital imaging technologies from basic through advanced skills sets while developing conceptual skills that will allow the student's work, and their portfolios, to excel beyond the needs of the workplace. In this way, our students are prepared for multiple job opportunities while they enhance their visual and digital literacy. These efforts lead to successful AA degree, certificate, or SCA completion for students, but also importantly provide a positive and supportive environment for those who wish to study design and photography for personal enrichment and enjoyment.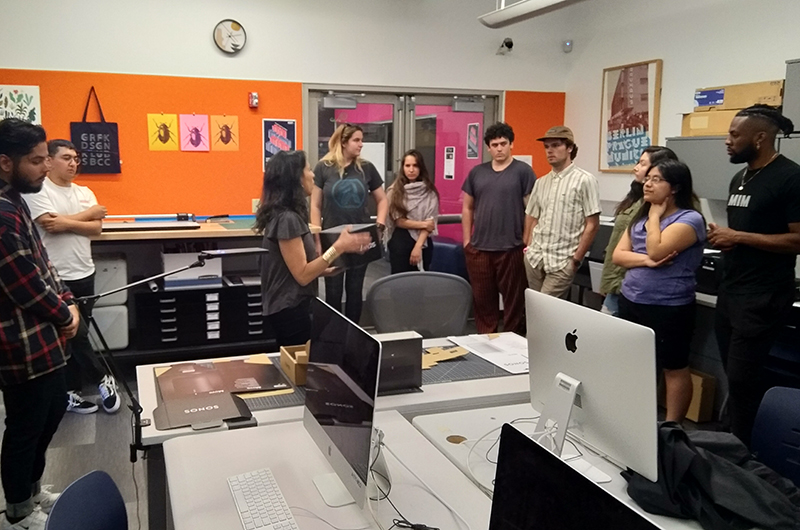 The Graphic Design program begins with a foundation in 2D design, layout, and typography fundamentals and trains the students in the state-of-the-art digital tools used in contemporary design studios. The program seeks to help students develop both their technical craft as well as their creative thinking skills—ultimately leading to a high level of problem-solving visual conceptualization skills and a great eye for color, balance, use of graphics and typography. It is also of great importance to the program to educate the students on the importance and power of graphic design in society today, and the social responsibility that designers must have in many cases.
The Photography curriculum builds fundamental technical skills in the operation of 35mm DSLR (digital single lens reflex), and larger format cameras, introductions to hardware and software solutions used within the commercial industry, and conceptual development. It also exposes students to state of the art, industry standard practices.
Faculty and Offices
Seantel Sanders, Chair, Photography (OE-184A, ext. 3682)
James Van Arsdale, Chair, Graphic Design (A-170, ext. 3671)
Jeff Hatfield, Lab Technician (OE-184B ext. 2280)
David Kafer, Lab Technician (OE-184C ext. 3069)
Michael Medel, Dean
Graphic Design Concentration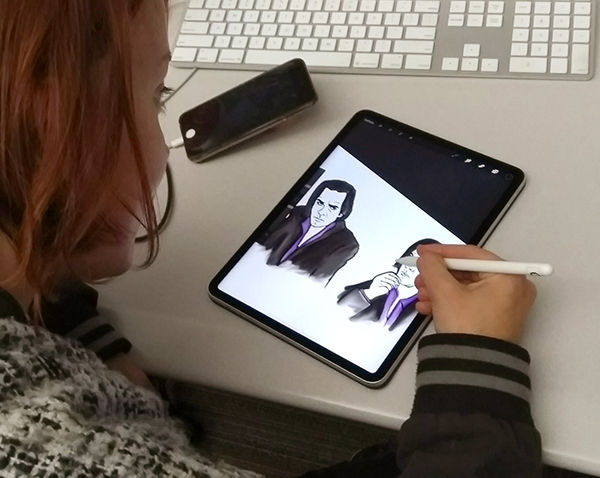 With strong foundation courses in design, typography, and creative problem-solving, students create designs from concept to final printed piece or electronic image. The understanding of production and pre-press processes are an integral part of the concentration. The curriculum is based on the belief that the graphic designer is a visual and verbal communicator who is able to develop creative solutions for a variety of design and communication problems. Students execute their work in a state-of-the-art Digital Arts Center.
Graphic Design Certificate
The Graphic Design Certificate provides the student with a thorough understanding of the design process, from concept to printed piece or electronic image. Concept development, creativity, interactivity and pre-press processes are introduced and become an integral part of the Certificate. Students execute their work in a state-of-the-art Digital Arts Center.
Program Student Learning Outcomes
Graphic Design
Apply design principles to both print and screen layouts.
Demonstrate proficiency using industry-standard software to produce graphic design layouts that are print-ready digital files.
Define professional terminology for the graphic design and print industry.
Demonstrate a sense of aesthetics for design and typography in the visual communication field.
Identify and apply their creative abilities to communicate ideas with confidence.
Demonstrate effective evaluation techniques, such as critiquing, to test and revise ideas and designs.
Develop professional quality design concepts and layouts.
Photography
Demonstrate fundamentals of 35mm traditional and digital camera operations.
Demonstrate skills in scanning, digital printing and archival printing technologies.
Demonstrate digital image editing and special manipulation effects.
Demonstrate composition and conceptual development.
Demonstrate acceptable photographic methods in studio photography.
Demonstrate advanced lighting techniques.
Demonstrate the ability to create a professional portfolio of work that projects lasting appeal and has high visual impact.
Demonstrate color management basics.
Career Opportunities
Art Director
Photographer
In-house Graphic Designer
Freelance Graphic Designer
Illustrator / Graphic Artist
Brand Designer
Information and Visualization Designer
Publication Designer
Advising
In addition to the college counselor for the Performing, Visual, & Media Arts and the Career Center, the Graphic Design chairperson advises students who are planning a career in Graphic Design.
Header image by Camila Fabian / Studio Malo