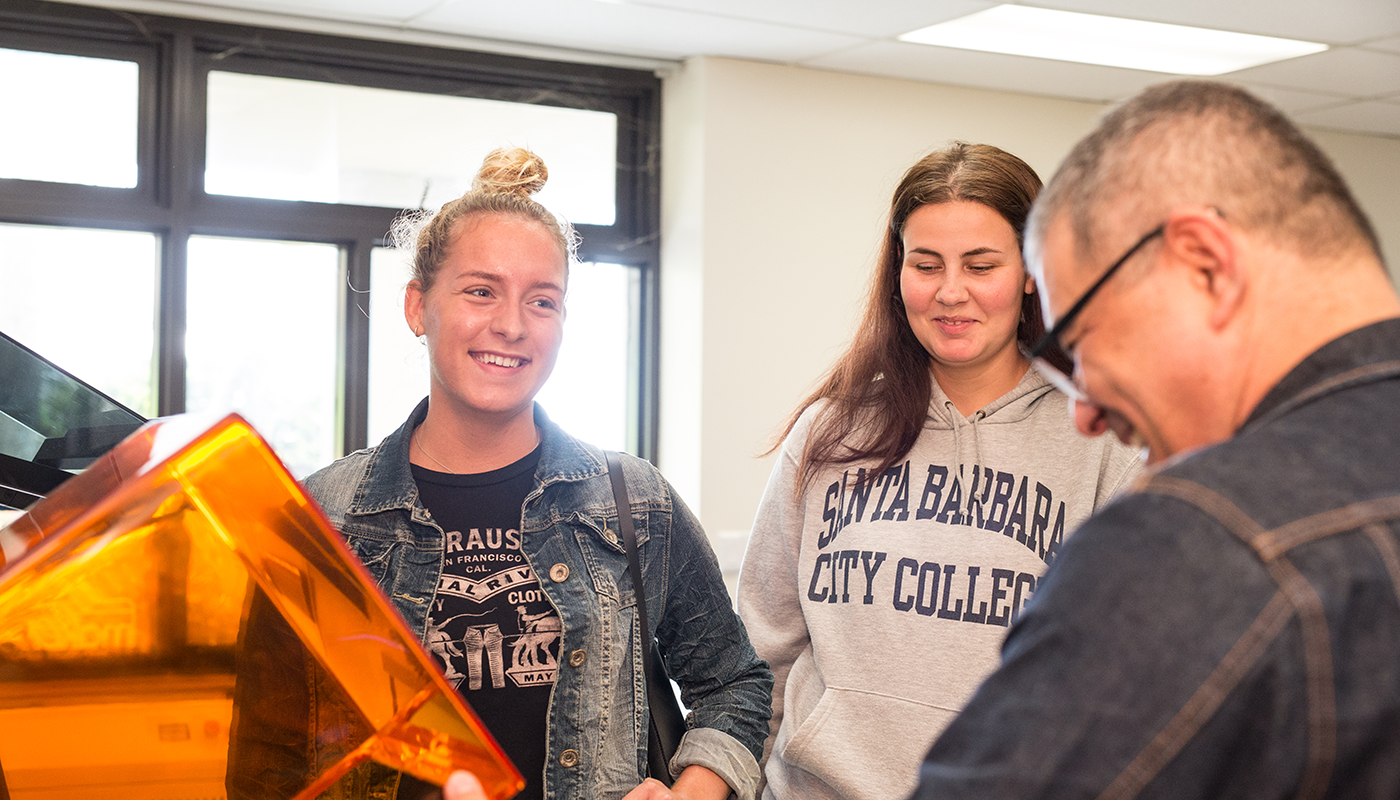 Drafting/CAD
Program Description
The 21st century is witnessing a rapid growth in science, engineering and technology. This will require society to read, write and draw the language of technology - drafting.
Drafting is used in a wide variety of business, industrial, professional and governmental activities, including the following:
Architecture
Art-Design
Automotive Services
Computer Drafting
Computer Science
Electronics
Engineering
Environmental Studies

Geology/Geography

Graphics Design

Industrial Technology
Interior Design
Landscape Architecture

Landscape Horticulture

Machine Shop/Welding

Mapping

Marine Diving Technology

Mathematics-Applied

Mechanical/Elect. Systems

Physics-Applied

Surveying

Technical Illustration
The department offers all courses with an open-door policy-both for majors and non-majors.Santa Barbara City College's Drafting/CAD Department offers comprehensive training for entry-level positions. California certificated and professionally experienced instructors teach all departmental courses, with heavy emphasis on the laboratory use of modern drafting equipment.
Full college credit is granted for each course successfully completed. Students who complete the 31.0 units of required Drafting/CAD courses and the controlled electives earn a Certificate of Completion in Drafting/CAD. Those who also complete institutional and General Education course requirements earn the Associate in Science Degree in Drafting/CAD.
Program Student Learning Outcomes
Ability to prepare and understand technical drawings.
Ability to use computer software to generate technical drawings.
Obtain occupational knowledge and skills related to drafting.
Understand methods, materials and technical skills related to design and construction.
Department Offices
Armando M. Arias del Cid, Chair (OE-24, ext. 2436)
Alan Price, Dean (A-218, ext. 3044)
Faculty and Offices
Armando M. Arias del Cid, Chair (OE-24, ext. 2436)