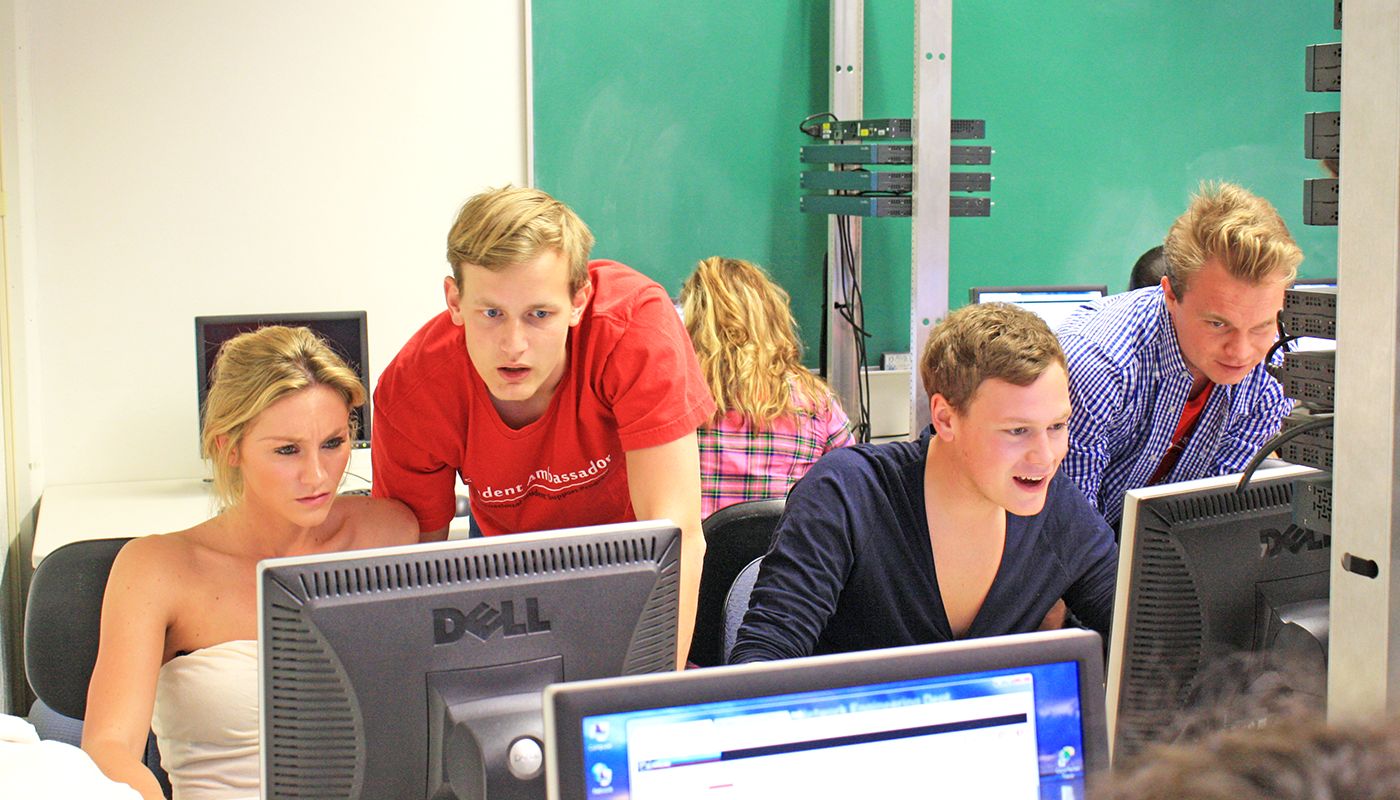 Computer Network Engineering and Electronics
About Our Program
See "Computer Science" and "Computer Information Systems" for additional computer courses.
The field of computer-related technologies continues to evolve at an astounding pace. Fortunately, the Department of Computer Network Engineering provides direct access to the wide variety of exciting careers in this field. The department not only offers programs which meet the general needs of the industry, but also provides several unique specialty programs. Most programs may be completed for a highly specific technical Certificate, or taken along with General Education courses for the broader AS Degree.
The Computer Network Engineering Program prepares students to work in the area of network support, a field which currently commands excellent salaries. Students are given extensive training for many of the major industry certification exams: A+, Microsoft and Cisco. Graduates are currently working as LAN/WAN specialists, network administrators, Internet/intranet administrators and network designers, and network engineers.
In addition to the Degree program, the department offers Skills Competency Awards for the CCNA and CCNP certifications.
Graduates from the Computer Network Engineering Department benefit greatly from the excellent reputation Santa Barbara City College has earned. In contrast to those with only highly specific training, the broad education received by our students makes them preferred job candidates with many local employers.
Program Student Learning Outcomes
Apply basic computer hardware and software concepts to install, trouble-shoot and manage home and small business computer network systems.
Using appropriate IP addressing scheme and appropriate networking hardware and software, design, trouble-shoot and maintain a computer network infrastructure for small to medium size organizations.
Identify computer network security threats and vulnerabilities for a given network, choose appropriate network security hardware and software for a given security requirement, and apply necessary security measures to prevent a possible computer network compromise.
Given a computer network engineering problem, apply critical thinking, problem-solving techniques and effective communications skills to find solutions to the problem.
Department Offices
Division: Technologies
Department Chair: Angel Cardenas (A-183, ext. 3063)
Dean: Alan Price (A-218, ext. 3014)
Lab Teaching Assistant: Behzad Masooman (A-182A, ext. 2753)
Faculty & Offices
Angel Cardenas, Chair (A-183, ext. 3063)
Mohammad El-Soussi (A-179, ext. 2512)