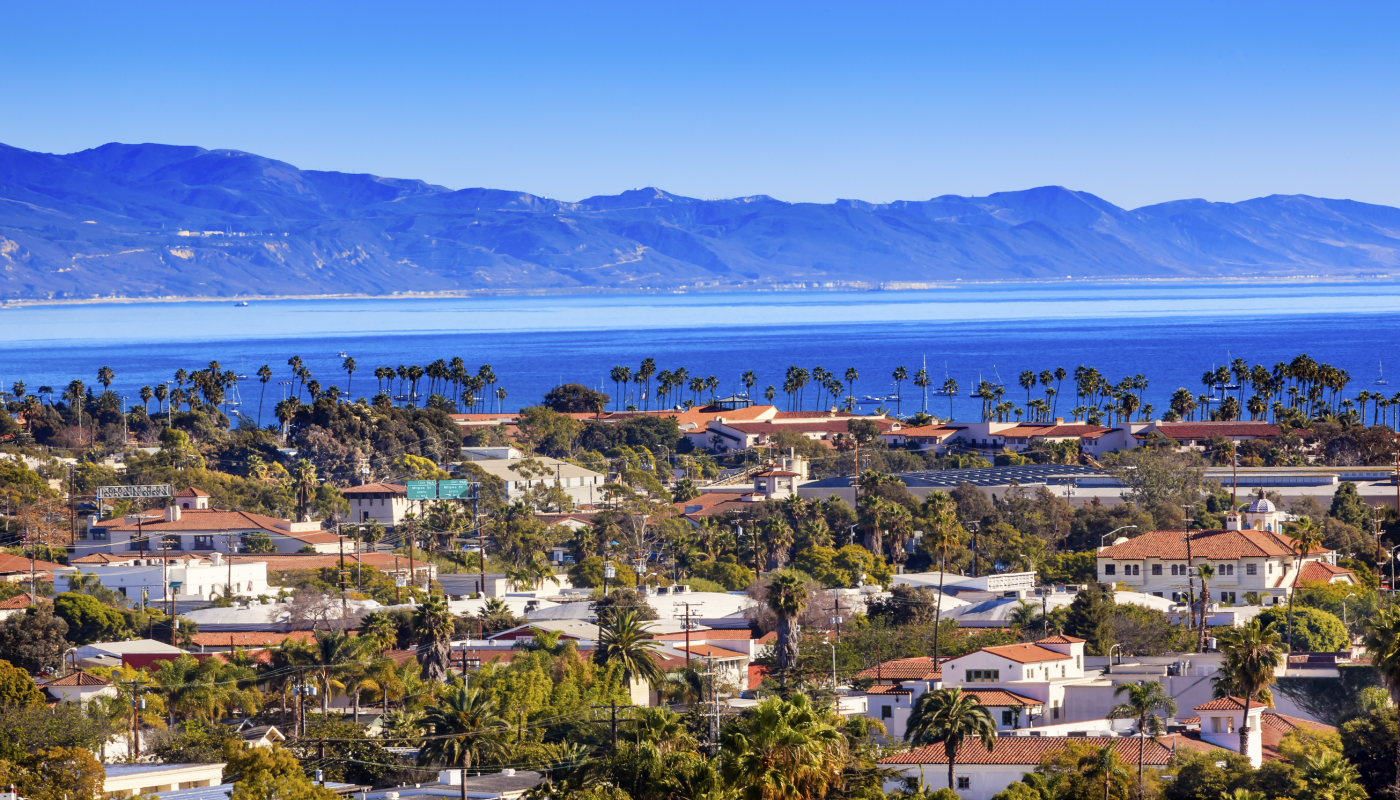 Residency
SBCC bases residency determinations upon various regulations and instructions from California Education Code, Federal legislation, and guidelines from the California Community College Chancellor's office. A residency classification is made for each student at the time of admissions application submission. Each person applying for admission is classified for tuition purposes as either a "resident" or "nonresident" of the State of California.

California Resident:

A student who has been physically present in the state for more than one year immediately preceding the start date of the semester the student is seeking enrollment for and has demonstrated an intent to make California a permanent home for other than a temporary purpose (attending college).

Nonresident:

A student that does not have physical presence for more than one year coupled with intent to make the state their permanent home prior to the start date of the semester they are enrolling into.

NOTE: Physical presence in the state solely for educational purposes (moving to the state to attend SBCC) does not constitute establishing California residence regardless of length of that presence.


Admissions & Records will evaluate each student's situation based on the information provided on the student's admissions application. Once a student submits an admissions application they will be notified within 14 calendar days if it has been determined that they are a "nonresident" for the purpose of tuition. This notification will be sent to the email that the student used to apply to the college. In addition, the "nonresident" notation will be on the student's schedule bill when they proceed to course registration and payment of their fees (nonresident tuition applied).


Once a student has submitted an admissions application and has been notified via email of their "nonresident" classification, they have the right to request a review of their classification by Admissions & Records. A student must contact Admissions & Records within 30 calendar days of notification of their resident classification. A&R will review all records and has the right to request additional information from the student. The student will then be notified by A&R within 30 calendar days of receipt, a written determination of the appeal.


The residency reclassification process is for students that are currently enrolled beyond the first day of the semester and/or have completed coursework at SBCC as a "Nonresident" student and wish to be reclassified as a California resident student. Non-resident students do not automatically become residents by being in California for one year. A student seeking reclassification from non-resident to resident status must complete and file a residency reclassification packet.


In addition to physical presence in the state for more than a year, coupled with intent to establish CA has a permanent home, student's must provide evidence of financial independence from their non-resident parents.

Documented evidence of manifestation of intent include, but are not limited to:

Payment of California state income tax as a resident.

Registering to vote and voting in California.

Licensing from California for professional practice.

Showing California as the home address on a federal income tax form.

Ownership of residential property or continuous occupancy of rented or leased property in California.

Possessing California motor vehicle license plates.

Possessing a California driver's license / ID.

Maintaining a permanent military address or home of record in California while in the armed services.

Establishing and maintaining active California bank accounts.

Current W-2 forms showing CA address




Reclassification Packets must be submitted to Admissions & Records by end of business day on the Friday prior to the semester start date. This deadline is strictly enforced.

Late Petitions: Extenuating circumstances (documented cases of medical and/or family emergency) may be considered in cases where a student failed to petition for reclassification prior to the above deadline. A late petition may be submitted for consideration up until the Friday of the second week (Fall & Spring) and Friday of the first week (Summer).

A student may not request a residency reclassification and nonresident tuition refund beyond the late petition deadline.


Students who are ready to submit a completed Affidavit may make an appointment to meet with Rosa Ruiz by emailing her at riruiz@sbcc.edu

Please indicate a 1st choice appointment date and time and a 2nd choice appointment day and time. Appointments are scheduled every 30 minutes on the following days:

Wednesdays: 8 a.m. - 3 p.m.
Thursdays: 8 a.m. - 3 p.m.
Fridays: 8 a.m. - Noon


Military Personnel

Active military personnel on active duty in California, their spouses, and dependent children may qualify as immediate residents (documentation is required). Other exemptions to non-resident tuition for veterans and dependents of veterans may be available pursuant to Veterans Access Choice and Accountability (VACA). Please contact the Veterans Support and Resource Center to discuss your specific situation.

California Nonresident Tuition Exemption

California Law (AB540) provides for students who meet the criteria to be considered as residents for tuition purposes. Exemption from nonresident tuition is available to certain nonresident students who attended high school in California for at least three years and received a California high school diploma or its equivalent (per AB 540 statute). Contact Admissions & Records for additional information.