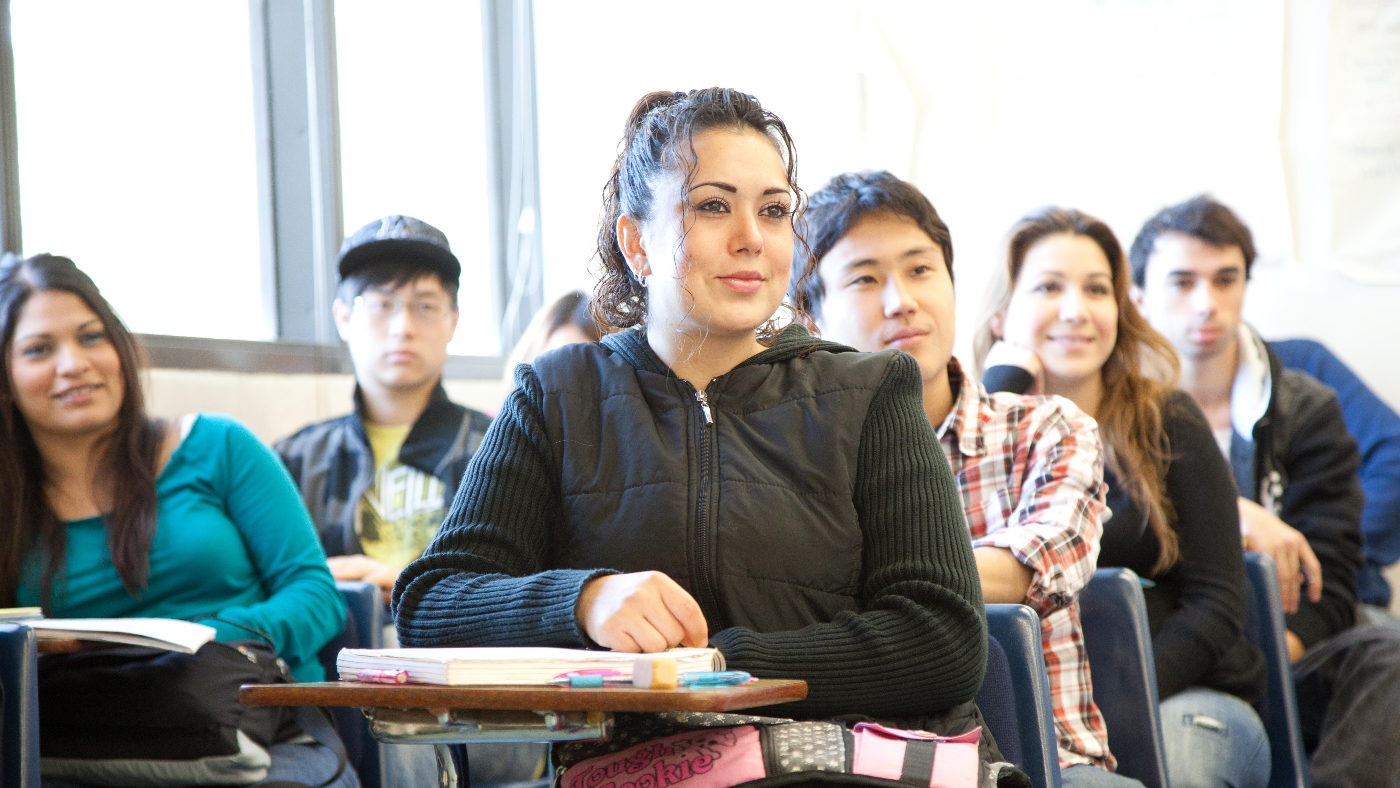 Welcome to English as a Second Language
Fall 2023 Contact Hours
Monday
9 a.m. - 2 p.m. and 3:30 p.m. - 6 p.m.
Tuesday
9 a.m. - 6 p.m.
Wednesday
9 a.m. - 2 p.m. and 3:30 p.m. - 6 p.m.
Thursday
9 a.m. - 6 p.m.
Friday
Closed
(805) 699-6618
esl@sbcc.edu
Would you like to improve your English to make progress toward personal, professional and academic goals? The SBCC ESL Department welcomes all English language learners to take credit ESL courses. We help students with the English communication skills necessary to progress in an American community college environment.
This series of courses is designed to aid the resident and international student, for whom English is a second or foreign language. Students do not need to take the TOEFL and can enroll in regular college courses after studying ESL. This program offers courses for beginning to advanced students.
Explore the ESL Program
We offer classes in the day, evening and online. Students study grammar, speaking, listening, reading, vocabulary and writing. SBCC ESL teachers, office staff, peer advisors and tutors are all here to help you! In addition, credit ESL students use the many resources available through the beautiful SBCC Main Campus.
Take ESL Classes
The ESL Office helps all ESL students apply to the college and enroll in classes. Call Raquel Hernandez-Alvarado at 805-699-6618 or 805-730-4120 and email: alvarado@sbcc.edu
We look forward to talking with you!
Financial Aid
Learning English to meet your goals is an opportunity and a challenge. We will help you every step of the way! Call the ESL Office: Raquel Hernandez-Alvarado at 805-699-6618 or 805-730-4120 or email: alvarado@sbcc.edu
Find Us on Instagram and Facebook!